How to Bind-Back
This method is to apply for those whose have used fast-registration on how to bind back the accounts to CIB Mall Official website in order when you need to purchase item malls items or reload points to your account.
Step 1
Go to CIB Mall official website. Here is the link http://www.cibmall.net/public_html/index.php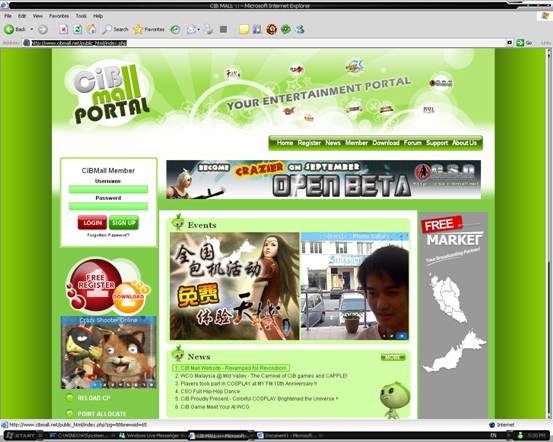 Step 2
If you doesn¡¯t have CIB Mall official website account then register one. Or, if you already registered yourself a CIB Mall official website account then please log in with your account.
Click Here for How to Register CiBmall account.
http://www.cibmall.net/public_html/index.php?pg=54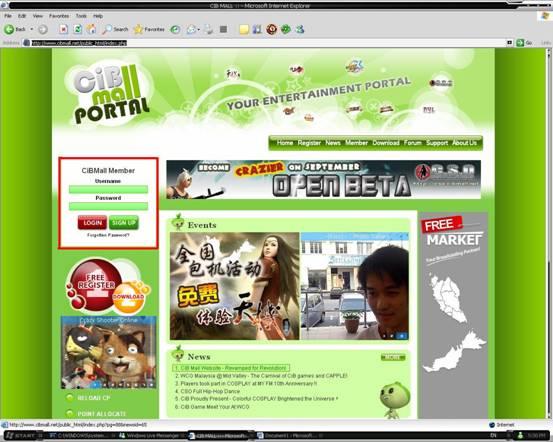 Step 3
After you have registered a CIB Mall account, please login your account then select the ¡®Game Account Management¡¯ button.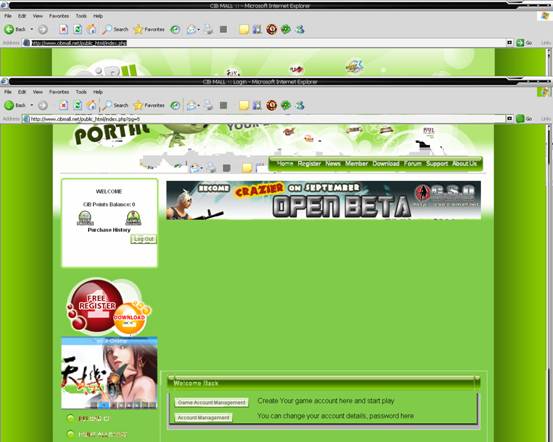 Step 4
Select which game that you need bind back and click on ¡®Existing Account Register¡¯ button.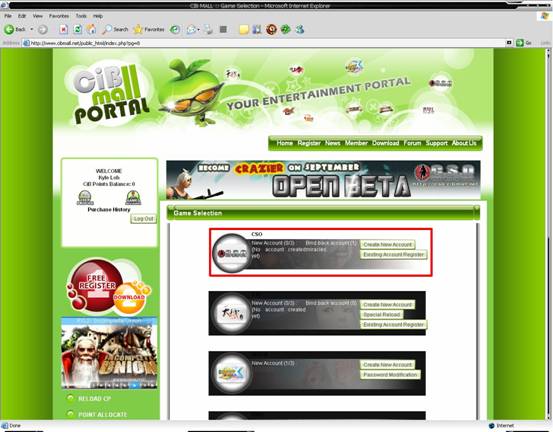 Step5
Fill in the details as it request on the website, click Submit button once you have completely fill up the information then you account has been successfully bind-back. Now you are an official CIB Mall member.